Either we live in a really shallow world, or we perceive it wrongly, but in the fashion-oriented glamour world, cosmetic enhancement and surgeries have became a vital trend for the young and the not-so young generation. Men or women, irrespective of their ages, are drawn towards adding some extra touch-ups to their "default factory settings".
From injecting 'old-age' repellent to weaving hair fibers over head, getting nose thin and pointier, velvet finishing to lips and, for some, adding a pair of dimples along-with furnished cheeks – surgical enhancement is everywhere. Born in Hollywood, its offsprings are now taking the B-town to a next level of stardom.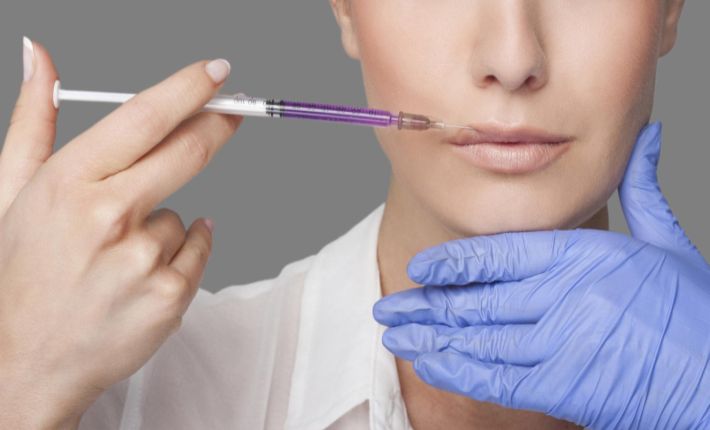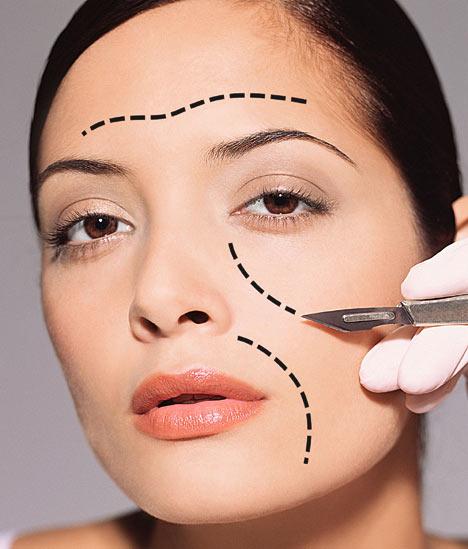 With fans and flashes thriving to cover each and every possible aspect of their celebrity, the deepest hidden secrets are no longer secrets.
Discontentment with their appearance and affordable medical treatment persuade one to believe that he/she can be 'transformed' for good. For some, that transformation yields a spectacular outcome, but for most, their name becomes synonymous with 'surgical disaster'. A onetime hope that could have skyrocketed their career was now responsible for their professional demise.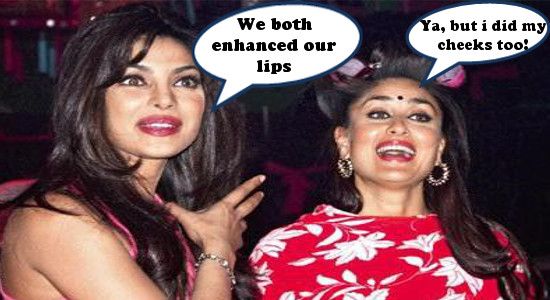 Let's look at some famous Bollywood divas that went under knife and see if you can spot the difference or not:
1] Anushka Sharma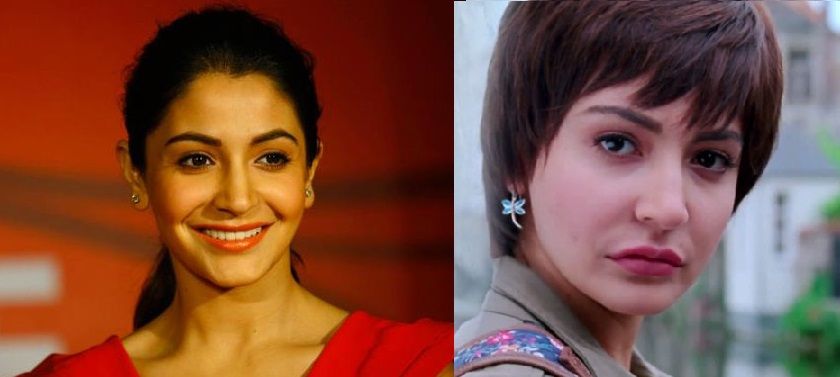 After she made her appearance on talk show Koffee With Karan, viewers were literally shocked when how her lips appeared, as if they were stung by a bee. The kiss of knife was evident.
Anushka did reveal in an open letter that this was just a temporary measure to enhance her lips for her upcoming film Bombay Velvet. Whatever the reason might have been, her natural lips are definitely not returning back; at-least for now, and definitely not without some more medical intervention.
2] Aishwarya Rai Bachchan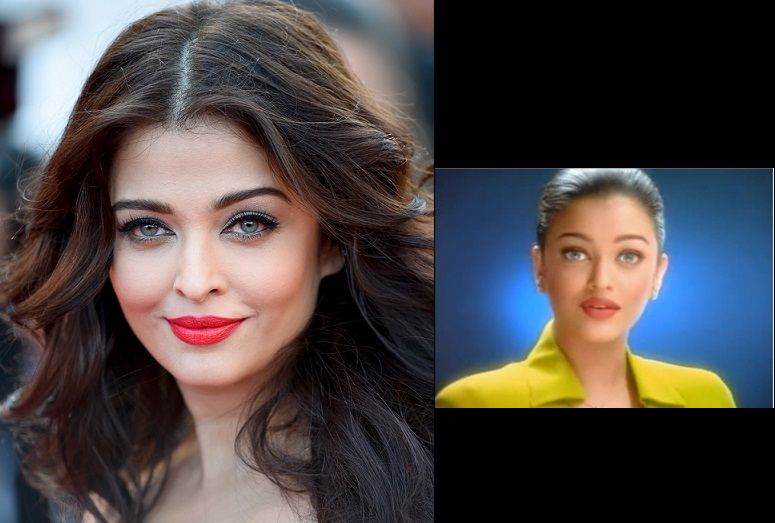 If previous photos of Aishwarya  are compared with her present clicks, it is quite evident that her appearance has changed drastically over the years. There have been plenty of rumours about Aishwarya Rai having undergone plastic surgeries, such as cheek implants, lip implants, and rhinoplasty (nose job) in the past.
No matter what  a beauty she was born to be, as age caught up with Aishwarya Rai, it appears she too was not left with many options except to take a little help from plastic surgery.
The blue-eyed beauty had been voted for having sexiest lips in Bollywood – but could it be without going under knife?On basis of several reports, it can be confirmed that  she did undergo collagen filling  to achieve those plumped sexy lips. Amazing job done, Doc!
3] Kajol Devgun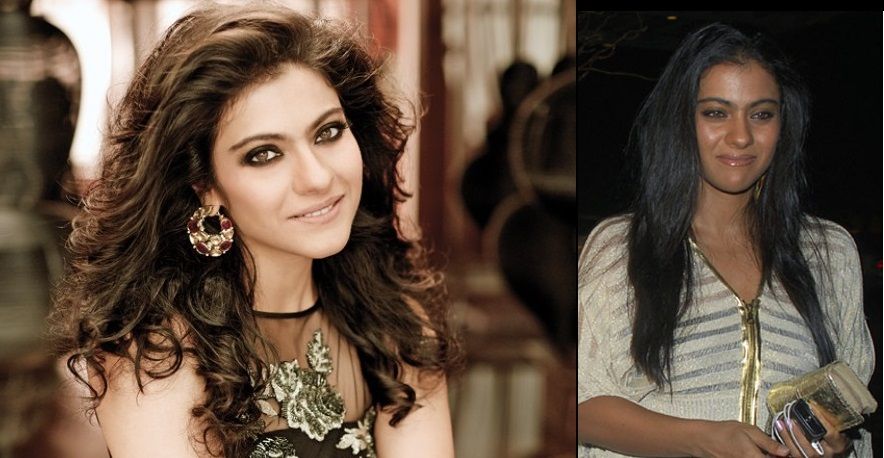 I believe that advertisement is not a hoax. 'Fair & Lovely' does work. Else why would Yami do the endorsement and not Mrs Devgan, after-all she must have used a colossal amount of that pouch over her body.
If that's not the reason behind her sudden fairer look which surprisingly contradicts with her appearance in Baazigar, then makeup might be her secret to overnight fairness. But if media is allowed to speak, we find something else cooking here.
I hear someone say: "Skin melanin surgery."
So, 'Mighty Mom' who was once known for her dusky looks, seems to have undergone knife, too!
4] Kangna Ranaut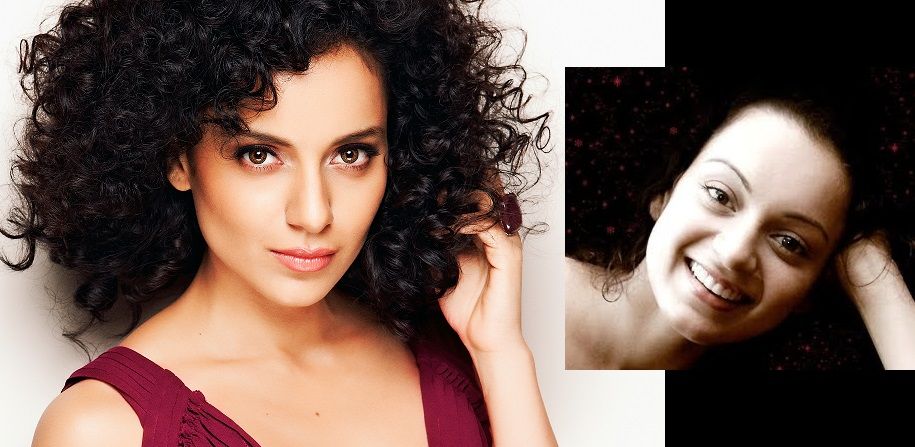 If you too have witnessed Kangana's change in appearance from movies like Life in metro and Krissh 3 and thought how hardworking this cute little actor might be; but is it the hardworking or a pair of scissors working?
Kangana, like other actresses has also opted for medical science to help her with nose, lips, cheeks and breast enhancement. Though her curly hair covers the most, if not all of it.
5] Katrina Kaif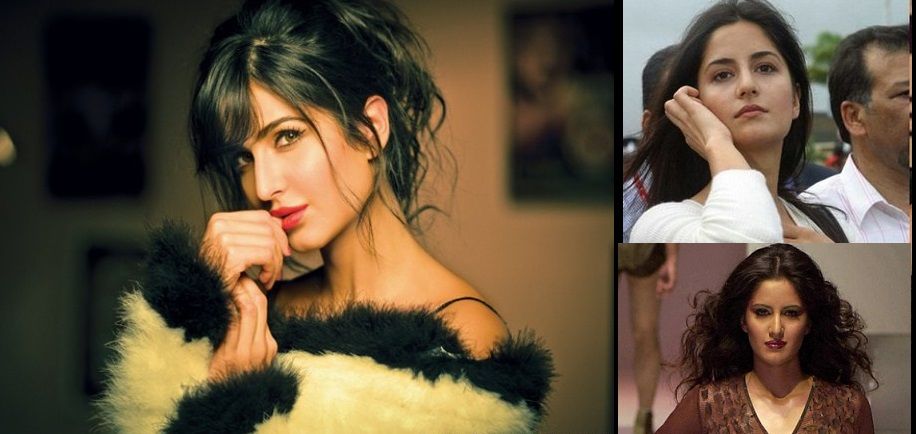 Although Katrina has always been renowned as a natural, she was well aware of her face being rectangular, her nose a little larger and lips farther away from the pulpy and lusty side (so much for the stereotypes).
More recent pictures show the star has a more feminine (sic) face with a smaller, pointier nose and fuller lips. These enhanced features have contributed to her overall looks making her appear even more beautiful in the conventional sense; but is it aging, workout, diet or something else?
6] Priyanka Chopra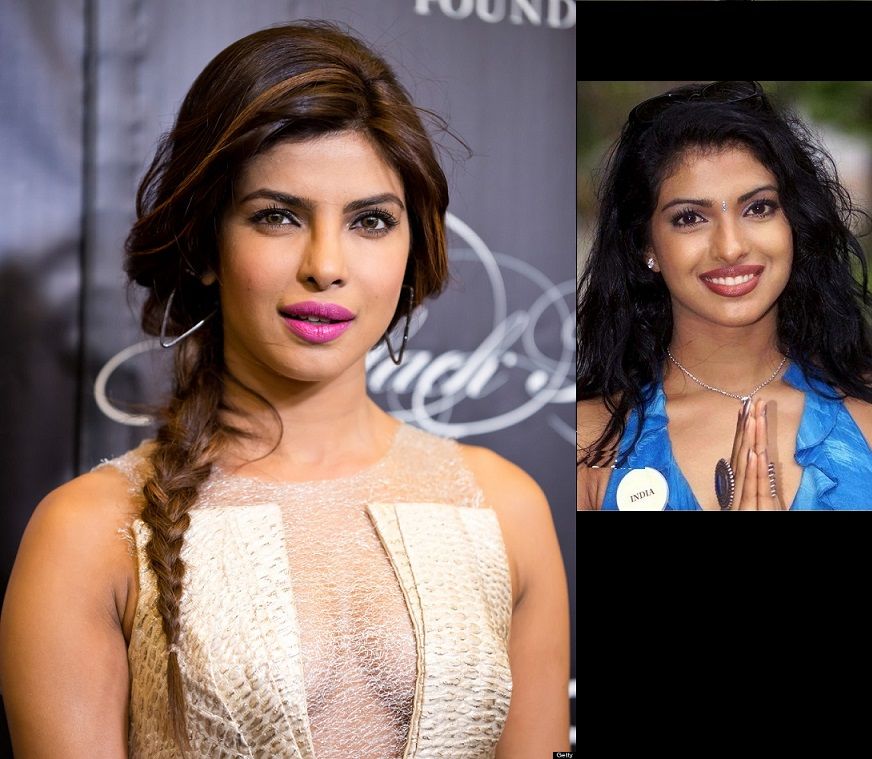 Miss World of year 2000, Priyanka Chopra constantly has been acquiring the gradual slim look  that shouts 'enhanced' all over it, which is in fact verified by her doctors, who accepted in public about nose surgery being done . Her defined narrow nose, artificially lifted face and fuller lips say it all.
So, the next time you see her seductive pout and pointy nose, be rest assured it's not natural. She also underwent various skin lightening treatments for a fairer and lighter skin tone.
7] Dia Mirza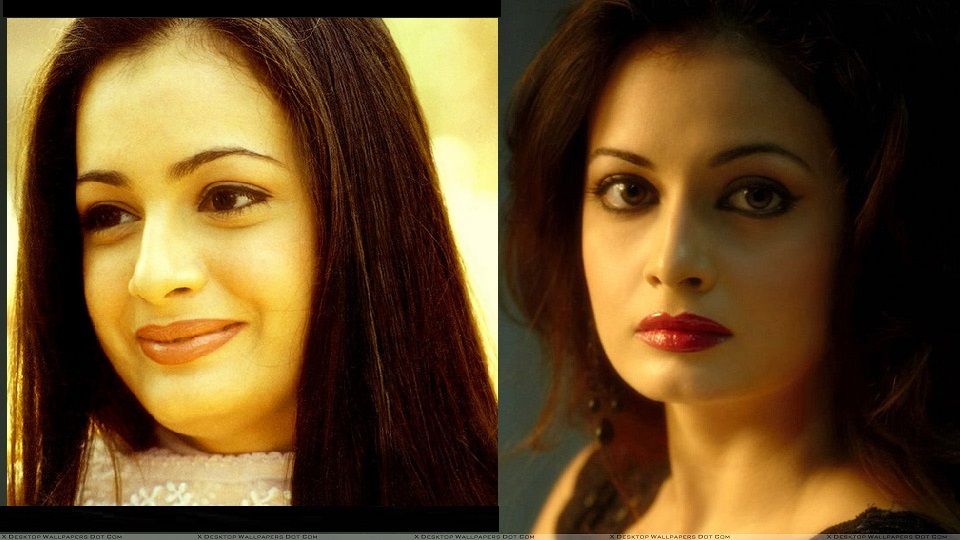 Former 'Miss Asia Pacific' title winner who debuted in 'Rehna Hai Tere Dil Mein' movie, also succumbed to the delusion of plastic surgery.
Though the improvements are less than visible unless seen under magnifying glass; the nose job did refin her appearance, giving her a feisty look rather then her original 'Bechaari' look. But Dia, how many contracts have you signed after getting your nose chiselled by knife?
8] Shilpa Shetty Kundra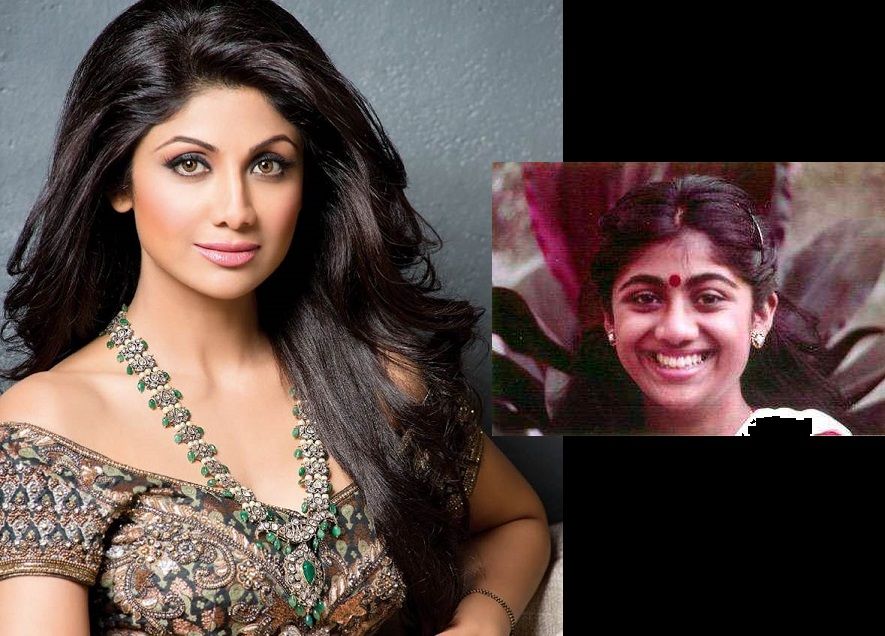 Unlike others who try to hide their covert experiments, Shilpa stood open about it.
She underwent rhinoplasty to reshape her nose several times, gradually. And the results speak for themselves. She belongs to that small fraction of people for whom plastic surgery just did wonders. This lady underwent numerous cosmetic surgeries – butt implants, breast implants and two nose jobs to transform her 'graceless' appearance into stunning diva looks.
By the way, could you guess her age? Surgeries… I tell you!
9] Bipasha Basu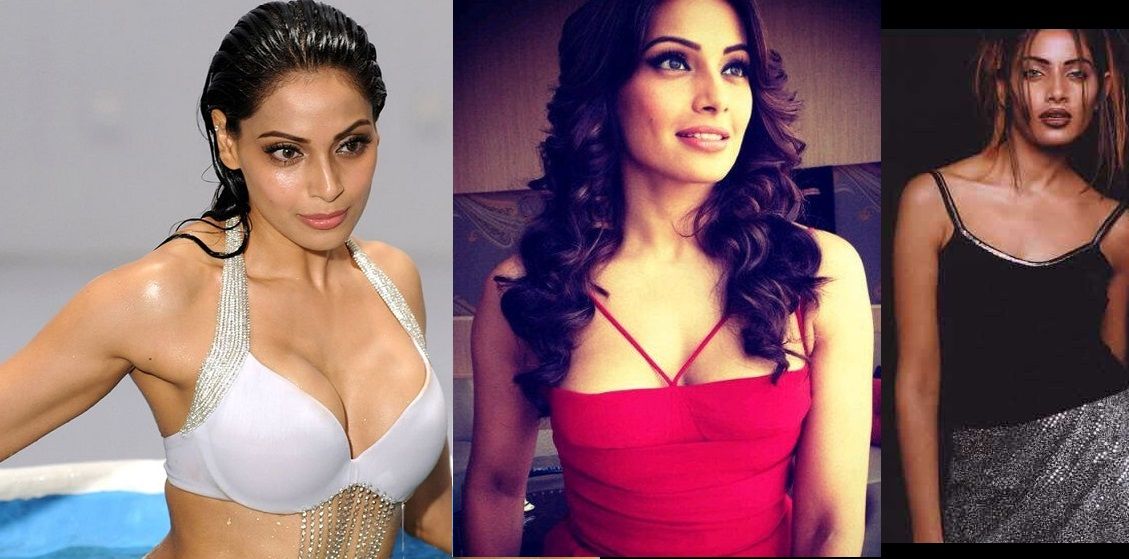 The 'sex bomb' of Bollywood is not an easy title to achieve, unless you have cosmetically uplifted yourselves to meet those standards. Bipasha has got her cheekbones surgically altered for that astonishing look.
She also got silicon-based asset augmentation for sensual curves that definitely can't be labelled as 'natural'.
Without saying much, Bipasha I will leave you 'ALONE' with your enhanced assets, but what should I reply to a caller Dr. Gupta who claims to be your cosmetic surgeon, asking for 2.5 lakh rupees.  Didn't you pai the fees for getting your assets improvised?
10] Koena Mitra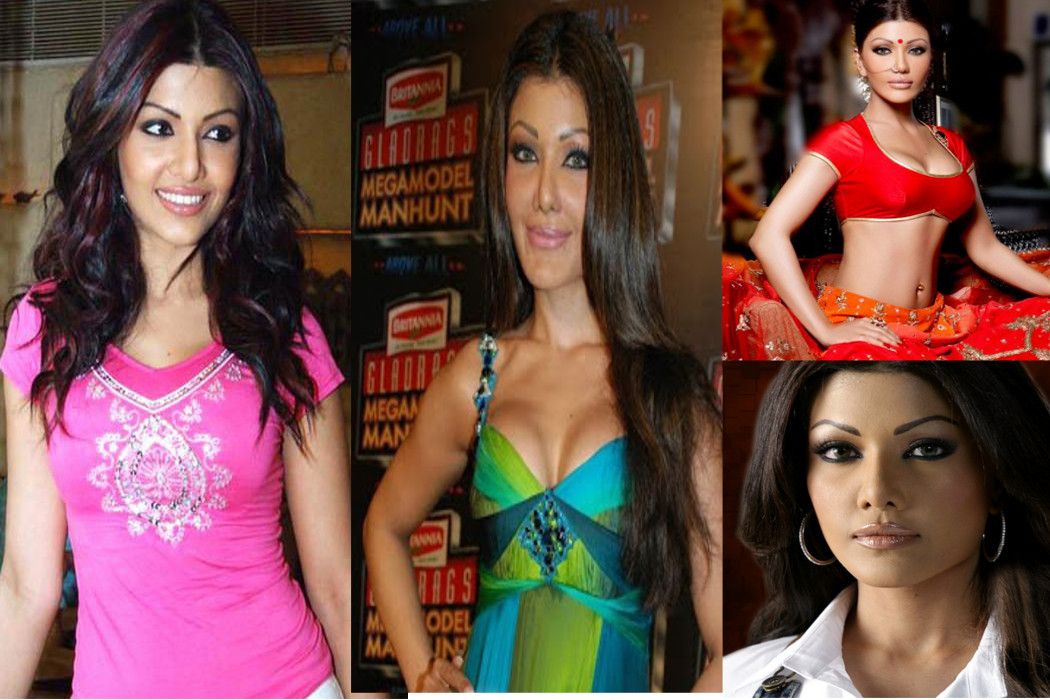 Lastly the 'Indian Micheal Jackson'. For Kolkata-born dance girl, who's better remembered for a career that fizzled out and a botched-up nose job that still stands today as a reminder for newcomers in industry about how devastating the side-effects of plastic surgery can be – her thirst for glam left her on a series of path that ended up on a harsh note.
She underwent the knife a couple of times to put her nose in shape but unfortunately, outcomes never seemed positive.
In the end, I won't ask you to be satisfied with what you have – no, not at all. You have all the right to live your life the way you want to, try what you want to, and believe in what you want to.
Nevertheless, I will leave you with a simple suggestion: Think wisely and choose wisely; every turn you make may end up in a dead-end.